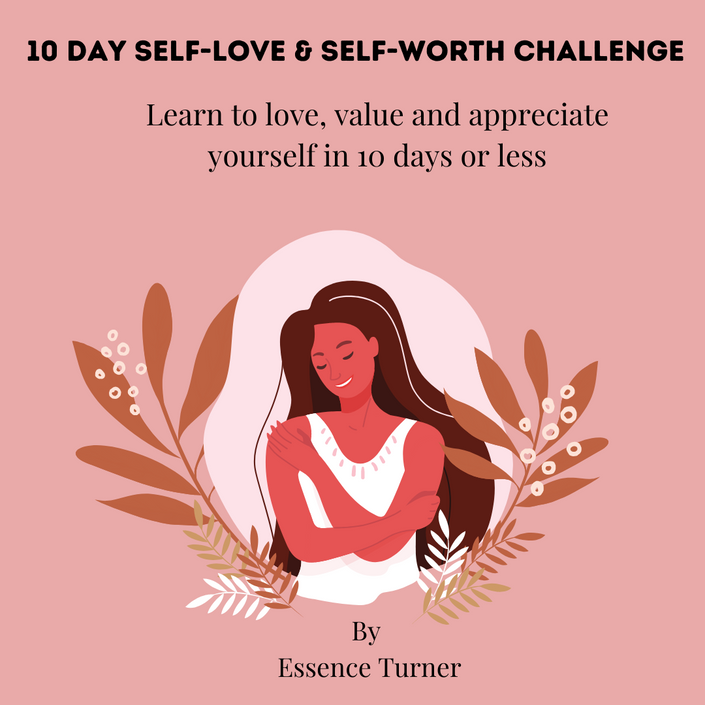 10 Day Self-Love & Self-Worth Challenge Online Course
Learn to love, value and appreciate yourself in 10 days or less
Hello Goddess and welcome!
I believe that our souls were meant to cross paths.
If you're looking to up-level your self-love & self-worth it's no accident that you're here looking at this course.
Take a deep breath and answer honestly…
Do you have an inner critic whose voice is more hurtful than helpful?

Do you look in the mirror and immediately judge yourself and focus on your perceived flaws?

Do you feel unworthy and undeserving of the things you truly desire such as love, money, happiness or success?

Do other people see you as wonderful, kind and good but you struggle to see your own amazingness?

Are you nicer to yourself than you used to be but still feel the intuitive nudge to increase your self-love & self-worth?
If you answered yes to one or more of these questions you're right where you're supposed to be!
Which is on the path of growth and self-love.

This course will definitely help you with that.
This course is for the woman…
Who wants to go from negative self-talk, and self-judgment to being kind and compassionate with yourself.
Who is ready to receive compliments without deflecting or playing small. Instead of saying "this old thing" you simply say "yes, I do look good in red."
Who wants to look in the mirror and smile because you love what you see, even if it's messy hair, and sleep in your eyes first thing in the morning.
If I can learn to love myself anyone can!
I didn't like myself for a long time.
I used to be an exotic dancer and borderline alcoholic. There was a point where I looked at myself with shame and disgust in the mirror.
I thought I'd never stop hating myself but I did. Not only do I like myself, I absolutely love myself. I'm my own best friend and number 1 supporter.
It was a journey to get here and it all started with mirror work which is what I'll teach you in this course.

I just want to reiterate, If I can learn to love myself anyone can.

That means you too.
I created this course because no one deserves to live a life hating and disliking themselves or feeling unworthy.
You deserve to love who you are in this world!
You deserve to feel worthy because you are!
This course will help you get there!
In this course, I'm guiding you through 10 days of guided mirror work, affirmations that feel good and will stick followed by journal questions.
You'll have a guided mirror work video each day to follow along with.
Mirror work is about looking into your eyes and connecting deeply with your inner child and the well of love that exists inside of you.
While at the same time saying kind and compassionate statements to yourself that you can believe and that feel aligned in your body. These statements will touch your soul on the subconscious level.
You will be guided every step of the way. Being guided through this process is powerful because you just get to be in the space of receiving versus trying to figure out exactly what to do or to say to yourself.
You'll also receive self-love and spiritual principles each day to help you understand your worthiness on a deeper level so that it sticks this time.
You will receive a notification each day to remind that you're daily challenge video is available to watch. In fact they will be ready 2 days at a time so that you never have to wait for it to be unlocked.

Each of the 10 days has a theme, lessons and journal questions so that you can embody is body the wisdom and the internal shift.
By the end of the 10th day, you see yourself will be completely different.
You will see yourself with love.
You will feel your worthiness and appreciate the goddess that you already are.
Or your money back!
(see refund faq below)
You have nothing to lose so you may as well go all-in on yourself!!
Are you ready to ramp up your self-love and self-worth? Click the button to get started!
Your Instructor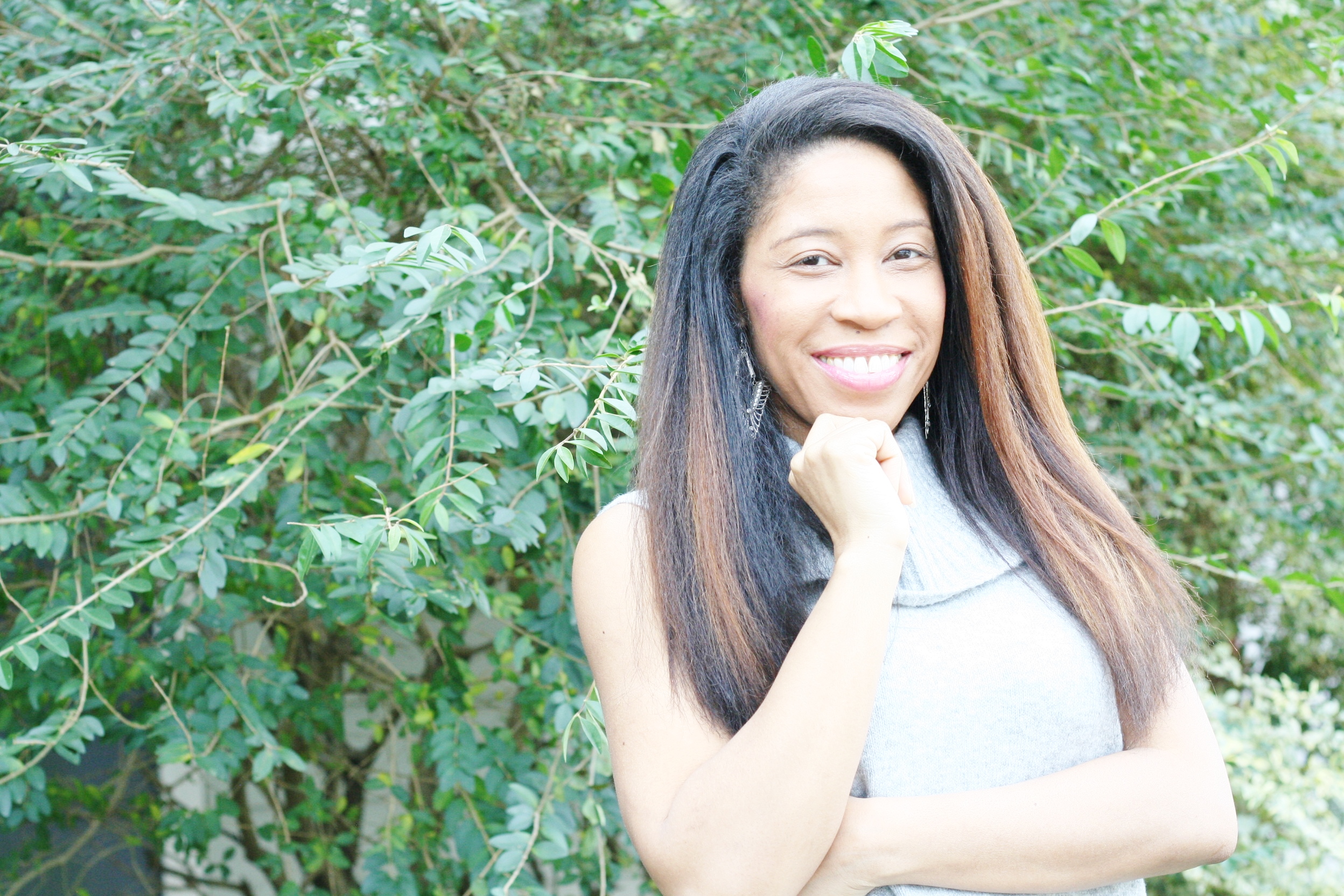 I'm on a mission to help you to compassionately become your best self while helping you elevate your self-love, life, relationships and business all while achieving goals and creating magic along the way.
I know this journey all too well, for years I lived the same depressing life over and over. I couldn't figure out how to get myself out of the loop that I was in. I would try to motivate myself by shaming myself, calling myself names, and comparing where I was to others.
It felt like I was stuck in the mud, with wheels spinning but no forward movement and that made me hate myself and my life even more.
Searching for answers I set out on a self-love & spiritual journey and I realized that I had father wounds and abandonment issues. This deeply impacted the way that I saw myself, what I felt I was worth and what I thought I could have and achieve.
In 2014 I hired a coach, began taking classes and just went all in healing, learning to love myself, be kind and compassionate to myself.
I knew that I wanted to share this healing work with other women so I became a Certified Radical Forgiveness Coach, Certified Reiki Practitioner, Money Archetype & Abundance Coach, EFT Practitioner, and Certified Shamanic Healer.
Now I have the honor of living my purpose as a healer, self-leadership guide and spiritual life coach to wonderful women just like you.

Course Curriculum
Day 1
Available in days
days after you enroll
Day 2
Available in days
days after you enroll
Day 3
Available in days
days after you enroll
Frequently Asked Questions
When does the course start and finish?
The course starts now and never ends! It is a completely self-paced online course - you decide when you start and when you finish.
How long do I have access to the course?
How does lifetime access sound? After enrolling, you have unlimited access to this course for as long as you like - across any and all devices you own.
What if I am unhappy with the course?
We would never want you to be unhappy! If you followed along with each video and completed the daily homework for 10 days and you're still unsatisfied here's what to do: Simply submit your homework within the first 15 days of enrolling to show that you gave the course your all and you will receive a full refund. Refund option valid 15 days from purchase date.